Welcome to ucalldatmusic.com. This web site is where you can find MUSIC that you can't find anywhere else. It features various bands, musicians and singers from Michigan. We have lots of songs, photos and links. We have MANY mp3 files from each album that you can download for free. You can order CDs and Tapes from the artists that we feature. We use an on-line ordering system that does NOT require a credit card. When you find a CD or Tape that you would like to purchase, simply click on the "Buy it" and follow the simple instructions. Next thing you know, you will be proclaiming, "Now, dat's what I call music!" Click on any text that is underlined or a CD cover and it will take you to another exciting page.
click here to download a whole CD from the Gardners for free!!!
Online store now with NO RISK-No Credit Card ordering- CDs, Tapes featuring: the brand new albums from Cheri Graham, Pam Bowman, Dale Pridgeon, the Gardners, the JackPine Pickers, Ralph Kelly, Russ Jones, Ron Jordan, Frank Methner, Bob Rostollan, Lynn Truman, Willow Robinson, Mike Hubert and Strummin' Around, the first album by The Gardners, Hammered Hymns by Pam Bowman, Sold that Hog for a $50 Bill by Dale Hafer and an album by Rags 2 Riches
Recent winner of the weekly drawings was Pastor Mike.
LOTS of free stuff. (we make this music to be heard... even if we gotta give it away!)
We need to publicly thank and recommend NetOne Communications. The folks who host our web site. Tom Lyon is the man in charge while William Ragsdale is the gent that solves all of our technical issues and keeps www.ucalldatmusic.com alive and well on the web. Their expertise and generosity are much appreciated.
Information about Jesus
We are finally getting some regular airplay on the radio around here. You will find many of the artists featured on this web site getting some much appreciated airtime on the show listed below. As well as some nice on-air interviews. A BIG thank-you to Mark & Alice Ray.
LOCAL TALENT ROUNDUP
It's a new radio show heard Sunday's from 8AM to 10AM on Classic Hit Country 106.3-WSCG .
The show features Michigan made music, particularly artists and groups who perform and or record Country, Folk, Bluegrass, Gospel, Jazz and blues around Central Northern, and West Michigan.
For information about getting your music on the show or sponsoring the program go to
MecostaOnline.com
and Click on "Local Talent Roundup".
One Accord has a great recording here!
Good old time country music by good old county folks
Jim & Jan are real crowd pleasers. This CD will aptly demonstrate why.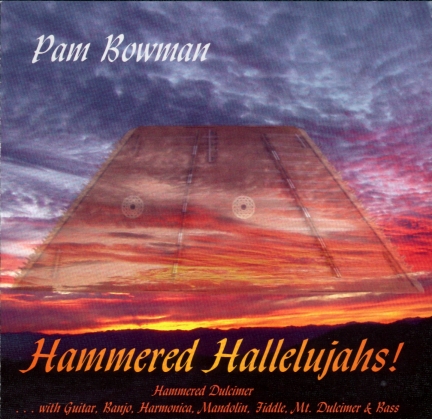 Pam Bowman turns her award winning talents loose on a passel of hymns.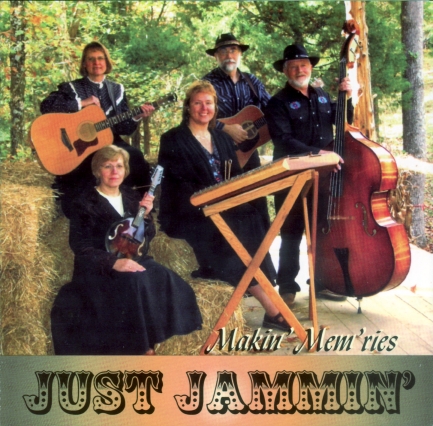 Just Jammin' has a new studio offering to add to your collection.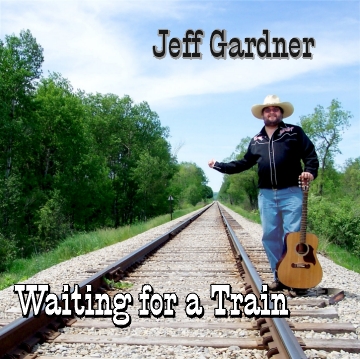 Prepare for the end of the world. Gardner has put out his own CD.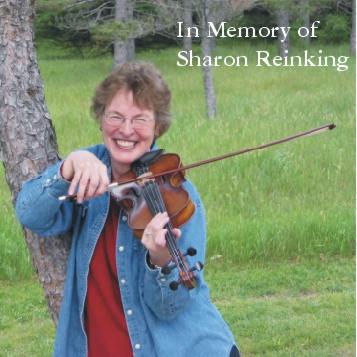 A fitting tribute to a life well lived. Performed by Sharon herself along with the rest of Legacy.
Leon serves up some old time classics and a few new favorites on this brand new recording
Hammered Holidays
This instrumental album of holiday favorites by Pam Bowman is sure to please. It features Hammered Dulcimer, Guitar, Fiddle, Banjo and a few other surprises.
CCM as well as a few true classics for your edification on this new CD from Cheri & Mark Graham
Jim Huizinga and daughters for your listening pleasure.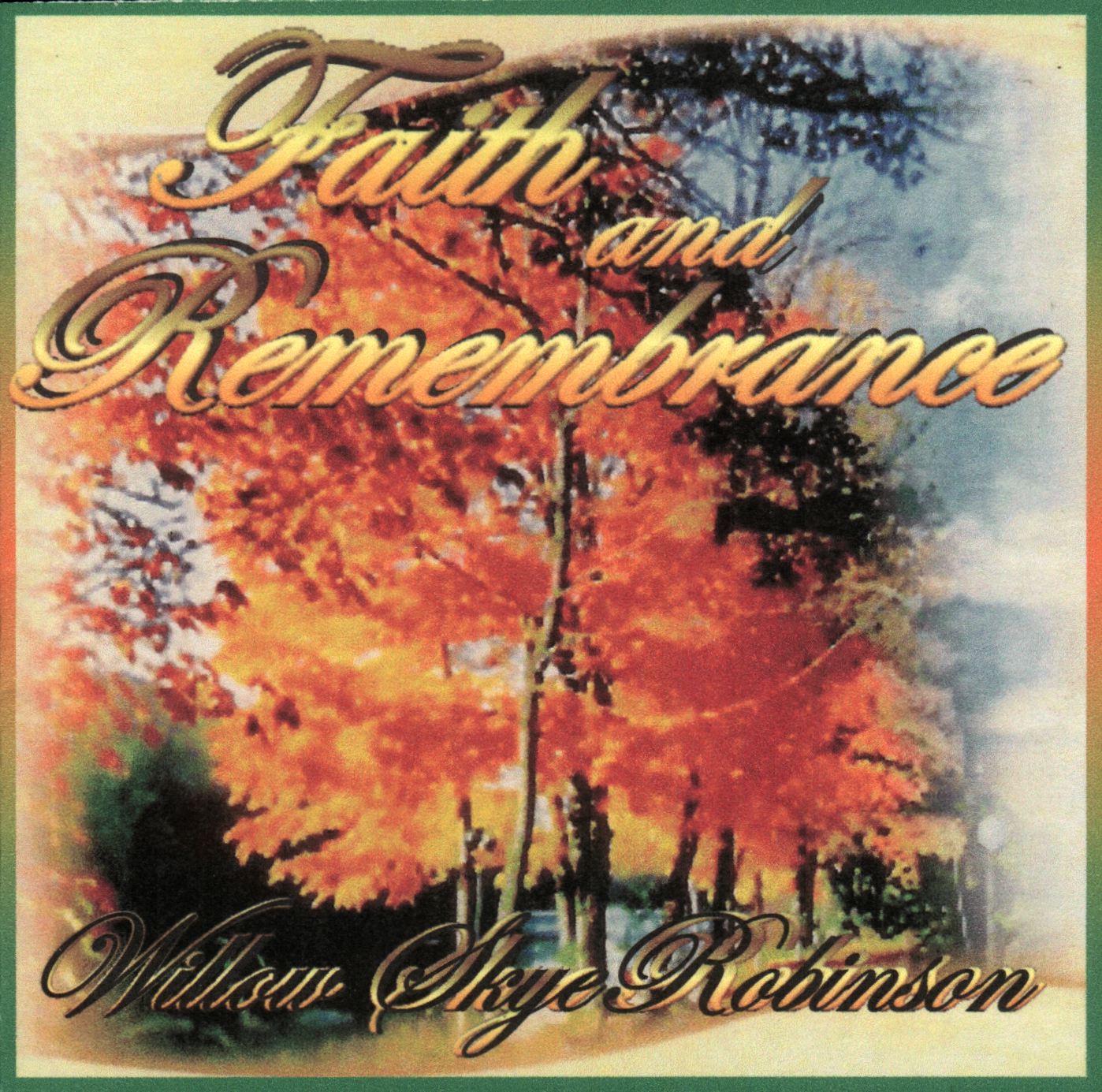 Willow Skye Robinson has another masterpiece here.
Finally, Dale Pridgeon has a new CD available!
The Gospel Gathering has a new CD.
Just Jammin' Live,
Spread it Around
Check out the new CD from the Jack Pine Pickers

Connie sings up a storm on this beautiful CD. It is full of holiday memories.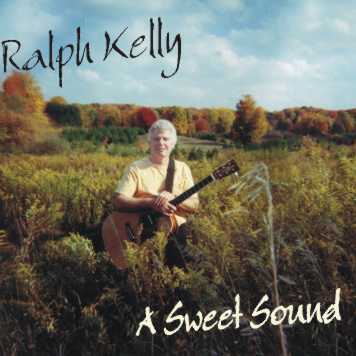 Contemporary Praise and Worship. 14 original songs and choruses that range from quiet, acoustic, prayerful, worship to rockin' victory anthem.
Brand New from Russ Jones, Ron Jordan, Frank Methner & Bob Rostollan
Bill & Dotty Sparrow put forth 21 of their most requested.
Unlisted. Electric Guitars and attitude. Not for the faint of heart
The latest from Pam Bowman will get you to stompin' your foot and if your not careful maybe even dancing
This CD contains restorations (most from vinyl) of some of the recordings Leon has made in Nashville from 1962 through 1983.
Dale Pridgeon has a serious contender here. We are not responsible for any soiled pants or heart attacks suffered while listening to this comedic masterpiece.
Lynn Truman's album is finally available. He teams up with Al Nelson, Millie Castor and Leonard Klinert to bring you 21 good old time songs for all you dobro and acoustic roots music fans.
Brand New from Willow Skye Robinson. Autoharp and vocals accompanied by guitar, bass, and a little banjo. This one is reminiscent of the Carter Family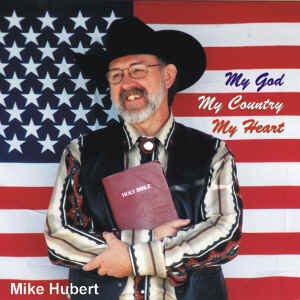 Mike Hubert's latest studio release will have you lonesome for your Mama, beaming with American pride and tapping your toe.

Andy's brand new album is now available. Be the first one on your block to own one!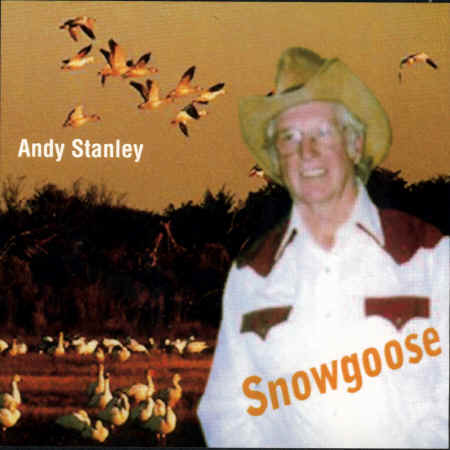 Andy's first album from 2000 is now available at ucalldatmusic.com

Kim Emelander & Mare Carson have a winner here.


Some of your favorite hymns. Played on the hammered dulcimer.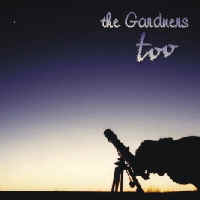 more americana roots gospel from the Gardners

an album of swingin' country standards done the old fashioned way with just enough gospel to keep ya honest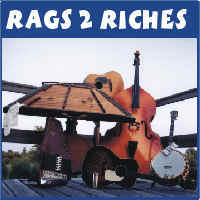 Dulcimer centered music, Evart style